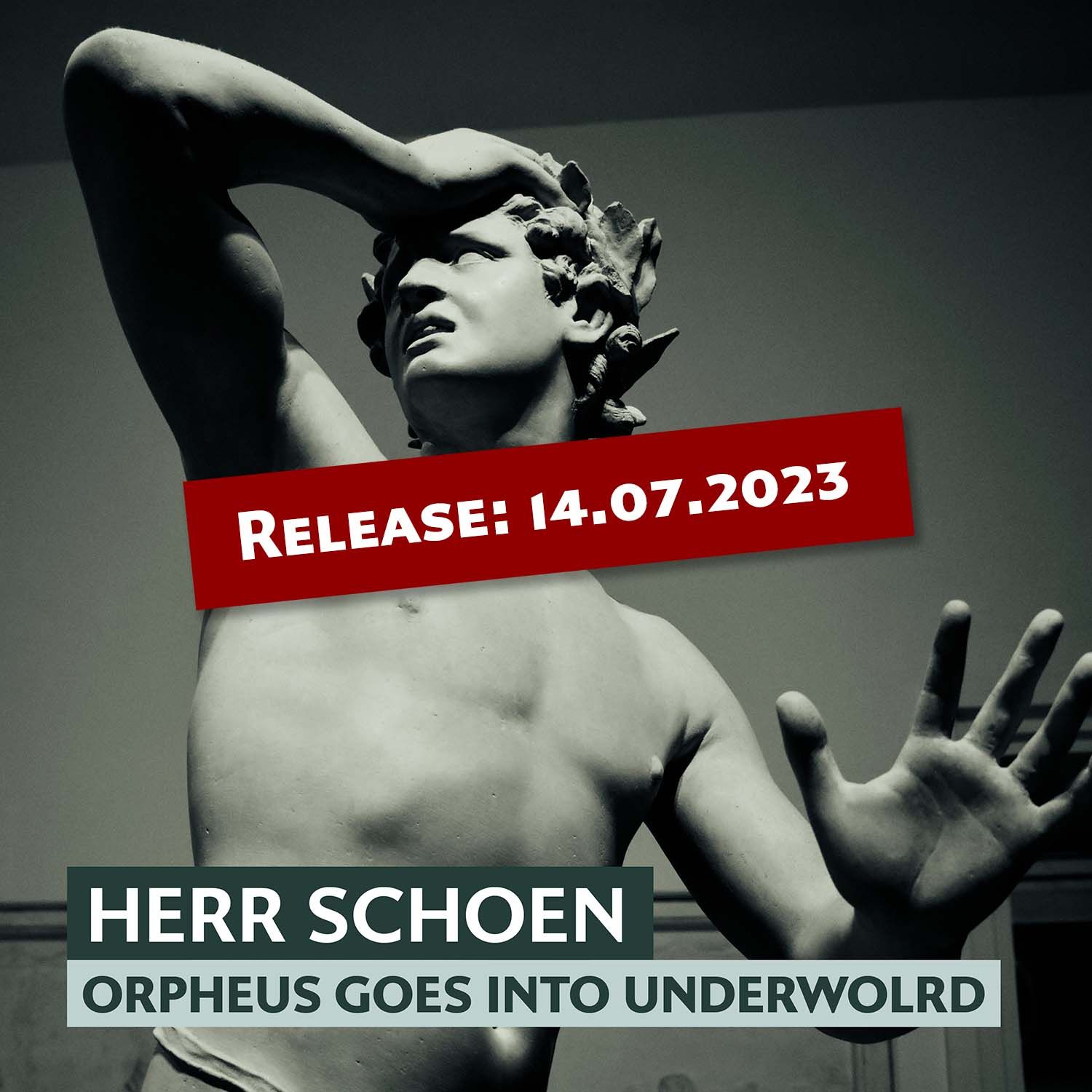 SINGLE RELEASE INFORMATION
Orpheus Goes Into Underworld
Song oder Lyrik?
Griechische Mythologie kommt oftmals etwas verstaubt daher. Dabei ist das riesige Arsenal mit Geschichten über die Götterwelt voller spannender Kapitel. Die Sage über den  Sänger und Dichter Orpheus und seine Frau, die Nymphe Eurydike gehört zu den vielleicht am häufigsten in Literatur und Musik verarbeiteten Sagen. Nun also auch von mir. 
Mir ging es dabei vor allem um die Emotionen, die Orpheus zum einen durch seinen Gesang bei Hades auslöst, der dadurch immerhin der Freigabe von Eurydike zustimmt, und zum anderen die Verzweiflung, in die Orpheus fällt, als er den Fehler macht, sich doch nach seiner Frau umzudrehen. 
Der Song ist eigentlich kein Song. Er ist ein vertontes Gedicht. Mit düsteren E-Bow Gitarren und Flächen. 
Ich hoffe, euch gefällt es, wenn ich ab und zu mal was anderes mache ...
Lyrics
Orpheus, son of Apollo,
With lyre in hand and heart so hollow,
Descended to the underworld deep,
In search of his love he could not keep.
His voice so sweet, his fingers nimble,
He played a tune that made rocks tremble,
And all the shades that roamed that land,
Fell silent at his command.
Hades, god of death and gloom,
Was moved to tears by Orpheus' tune,
And granted him his heart's desire,
To lead his love back to the living fire.
But one condition was made clear,
As they ascended from the underworld drear,Orpheus must not look back to see,
His love behind him, walking free.
His love behind him, walking free.
I need to see you
I need to see you
Alas, he failed this final test,
And turned to see his love at rest,
Eurydice was lost forevermore,
And Orpheus wept forevermore.
And Orpheus wept forevermore.
And Orpheus wept forevermore.